Goa
Introduction:

Goa, India's smallest state is situated along the west coast of India. Its 3,600 square kilometers of landmass situated along the coast is endowed with rare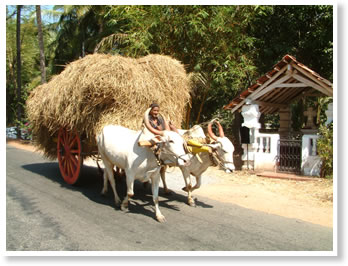 beauty and has a diverse cultural heritage derived from its indigenous people. This has been further enriched by the influences of various rulers through its history - Hindu and Muslim dynasties and, most recently, the Catholic Portuguese, who ruled from 1510 to 1961. The Goenkars (the quintessential Goans) today reflect these multiple weaves in their philosophical outlook and lifestyle: relaxed, friendly and open to various cultures while retaining the ethos of their lineage.
Goa's natural beauty has been a source of inspiration to its people. The Goan traditional lifestyle is based on respect and appreciation of nature's bounty. Goa's artists too have been inspired to express themselves through music, dance, theatre and literature in styles that are unique to this land, blend the East and West, tradition and innovativeness.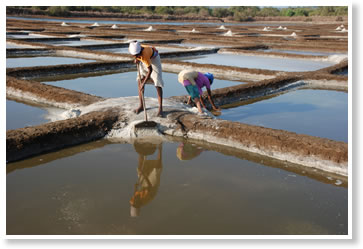 Gaunkari System:
Unique to Goa is a system of self rule dating to the first millennium and encapsulating administrative, financial and judicial powers for its members referred to as the Gaunkari institution. This system metamorphosed through the centuries, its evolution in each phase a response to prevailing rulers. During the Portuguese colonization it came to be known as Comunidades. Given the agrarian nature of early societies,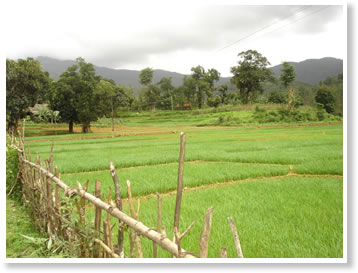 the principal role of these local governing bodies was to maintain and upgrade land quality, protect fishing ponds and waterways, and maintain an intricate system of embankments (bunds) that protected reclaimed land known as Khazans from inundation by saline tidal waters. The institutions had a direct incentive to maintain these public works as their revenues were dependent on the agricultural, horticultural and fish produce of the lands and water bodies that they oversaw and had a collective claim to. The gaunkari system produced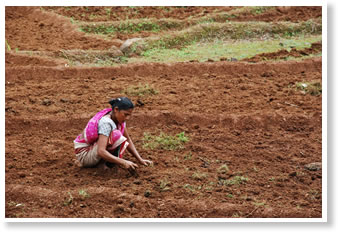 not only an effective means to administer the communal lands but developed intricate and ecology friendly agricultural system that utilized both fertile and barren lands thus maximizing benefit to people.
Agricultural activities and techniques were adapted to suit the soil, rainfall, level of solar radiation and other elements of nature, a process referred to as gott and loosely translated as 'photoperiodism'. Framing implements were carefully and intelligently developed to suit soil types and with a healthy respect for the environment and animals that ensured that the system was sustainable and ecologically sound.
Post – Portuguese
When Goa, a Portuguese-ruled territory from 1510, joined the Indian Union in 1961, the Gaunkari /Communidades system lost its power considerably and was replaced by the Panchayat as the new political and social form of government with a mandate from the federal government and the Indian Constitution.
A major disadvantage to this changing regime is the Panchayat's lack of financial capability to maintain the complex agricultural system. Unlike in the Gaunkari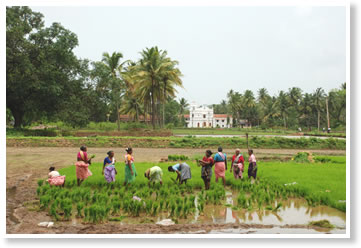 system it does not see any direct incentive for its maintenance as revenues are transferred to higher tiers of the government. Secondly, unlike in the Gaunkari system where land transfers and sales were severely restricted, the Panchayat does not have any restrictions on either land sale or land conversions.
The consequences have been devastating for the agricultural economy, the livelihood of farmers, and the ecosystem. Land conversions, both illegal and legal, for mega development projects with scant regard for sustainability have led to severe degradation of the environment.
Lesser recognized but equally devastating is the loss of hundreds of years of accumulated wisdom in agrarian practices, the rich tradition of implements, tools, arts, crafts and heritage of our ancestors and their sensitivity to the environment.
Project 'Goa Chitra' seeks to address this loss by saving tools and technologies of the agrarian past.